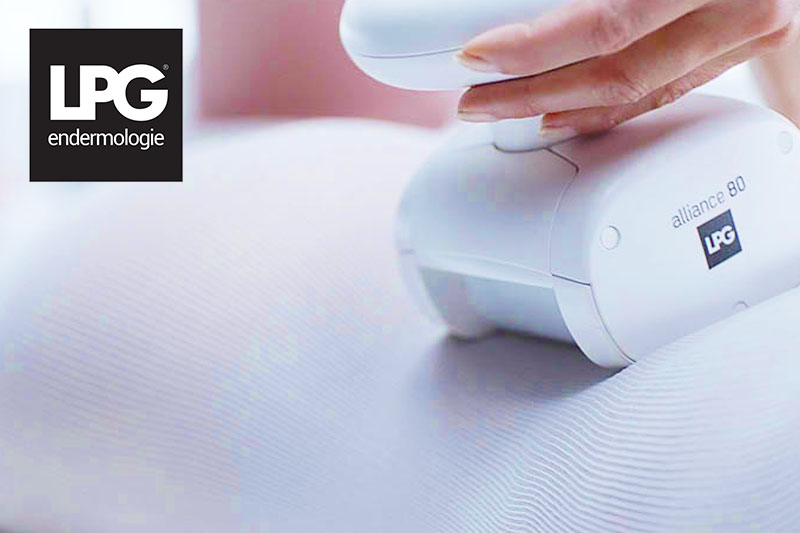 LPG endermologie®
The endermologie® concept offers a highly effective and safe natural stimulation of the skin and hypodermal tissue's own repair mechanisms. We offer you the state-of-the-art line of LPG technologies: LPG Alliance Cellu M6 medical – designed for beauty treatment of face and body as well as for medical treatment of scars and burn marks or chronic pain therapy and more.
LPG endermologie®
BODY
LPG endermologie® body treatment is a natural and pleasant way to effectively boost the processes in your skin and activate a deep physiologic reaction. This unique targeted stimulation with a patented treatment head restores the micro circulation essential for metabolism, activates the release of deep-stored fat cells, treats cellulitis and firms the body contours.
Better micro circulation and reduction of cellulitis
Better lymph circulation, detox
Relaxation
Fibroblast stimulation: strengthening, higher production of collagen and elastin in the derma
Faster breakdown of fats, better skin elasticity and structure
Immunomodulation
Boost of tissue oxygenation – better skin and tissue tonicity
Metabolism activation
Analgetic effect
LPG endermologie®
FACE
LPG endermologie® face helps restore the skin firmness and elasticity. It is an effective, pleasant and safe way to treat blemished or ageing skin. Endermologie® face smooths, brightens, firms and rejuvenates the skin, restores its firmness and reduces wrinkles. This technology boosts collagen production, reduces the skin ageing on face, neck and neckline.
Reduces and slows down the ageing process
Stimulates and optimizes the elastin and collagen production
Eliminates wrinkles, bags and circles under the eyes
Firms the face contours and eliminates the double chin
Clears and brightens tired skin
Firms the skin in depth
Smooths wrinkles around mouth and eyes, on forehead and neck
Regenerates the skin on the neck and neckline, and firms the breasts
Regenerates the skin on hands and eliminates the hand fatigue